You don't have to surf in the 100 Wave Challenge to make a big splash in a fatherless teenage boy's life. You can give him wings of hope by becoming a Surf Angel. As a Surf Angel, you can help one of our boys reach his fundraising goal for the surf-a-thon. You can also create a virtual Surf Angel team with a group of friends or co-workers.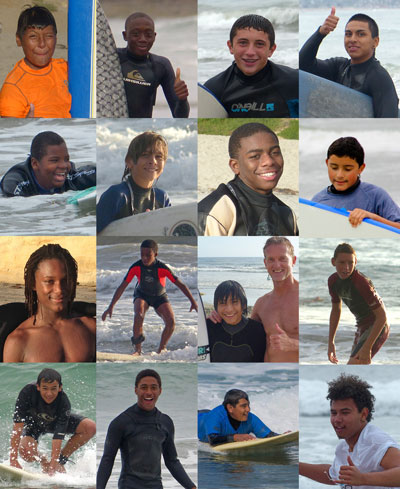 Take two minutes to watch this video below and see for yourself the remarkable impact of the Boys to Men program.
Watch Joe's 6 year journey from a troubled 12 year old boy to a remarkable 18 year old young man.
If you are ready to make a difference and help more boys like Joe, here's how it works.
Just like our 100 Wave Challenge participants, you will have your own fundraising page with your personal message about why you care enough to support our boys. We provide you with the tools you need, including testimonials and heartwarming videos, to reach out to your friends and family and ask for their support.
Unlike our Surfers, Surf Angels don't have a minimum fundraising goal. Every dollar you raise will make a big difference, so just do the best you can.
Want to see what your Surf Angel page could look like? Click here to visit John's Surf Angel page.
If you are ready to get started, or just want some more information, call Jacquelyn, our Surf Angel Coordinator at 619-665-7999, and she will set up your individual fundraising page and give you all the help you need to make this a great experience for you.